Increase Marketing ROI with Rich Text Messaging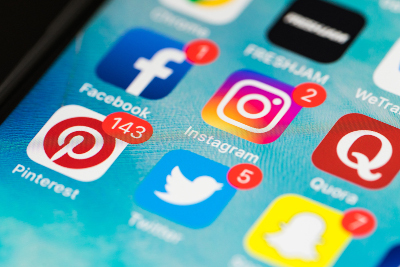 Rich Text Messaging can transform your marketing message. Take advantage of one of the most effective marketing strategies that not only promotes your brand but also engages your customers.
You may or may not have heard of rich text messaging before, but it's one of the most effective marketing strategies out there. Text marketing enables you to reach new customers, engage with your audience in real-time, and create a more personable experience for your clientele.
We're about to break down some of the ways in which SMS marketing campaigns can expand your business and significantly boost your return on investment. Read on to find out some of the key benefits of the best kept secret in marketing…
What is Rich Text Marketing?
Rich Communications Services (RCS) provide a revolutionary way to communicate with your current and prospective customers. They've elevated the whole SMS experience, making it more appealing and interactive than the bland, outdated form of messaging we've come to associate texting with. Rich text messaging makes texting feel more like WhatsApp, Facebook Messenger and iMessage – cleaner, interactive and far more engaging.
Rich text enables emojis, image sharing, GIFS and other animated features, making it more effective at capturing the attention of a 21st Century audience.
How Can It Help Your Business?
Now for the good part! Here are some of the biggest ways in which rich text marketing can expand your business:
Open Rates
SMS marketing could be considered an extremely effective strategy thanks to text message open rates alone.
SMS open rates currently stand at a whopping 98% in comparison to just 20% of emails. It's a wonder businesses are still wasting their time on newsletters and email promotions.
Harness the power of rich text marketing and you can pretty much guarantee visits to your mobile landing page.
Reach New Customers
It may come as a surprise to you, but 75% of people have suggested that they'd be happy to receive promotional offers via SMS. That's a whole lot of prospective customers that are ready and willing to receive your marketing collateral.
Almost everyone on the planet now has a mobile phone. You'll be able to reach new customers quite literally at the click of a finger.
Create a Sense of Urgency
Target impulsive buyers with last-minute offers they simply can't resist. Take advantage of those rich text extras to generate excitement and speak to your customers on their level. GIFS, emojis and images can do wonders for your engagement.
The stats don't lie – emojis especially have been shown to dramatically increase click-through rates. What an incredible reward for doing so little!
You'll Get Real-time Analytics
RCS has the ability to deliver you real-time data about what your audience has opened, what they've engaged with, and what's made them convert.
These sorts of analytics will prove invaluable to your business, helping you optimise your marketing collateral and improve conversion rates significantly.
So there you have it! We hope this short read has provided you with some priceless marketing insight. SMS marketing can truly do wonders for your return on investment without having to go to the ends of the earth.
If you're interested in taking your business to the next level rich text marketing then get in touch with us using our contact form.
We can't wait to help your business grow!